Archive for February, 2011
Bathmat!
I used the bathmat pattern from One Skein, slightly altered–I added three rows of single crochet on each long side, to make the border go all the way around–in Elmore-Pisgah Peaches & Crème in sunburst.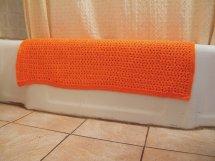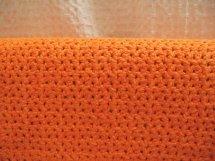 Fred's scarf
It's the Sharfik pattern from Grumperina with the repeat eliminated (so there are 31 stitches instead of 48), on size 11 needles, with two strands of Lorna's Laces hand-dyed merino.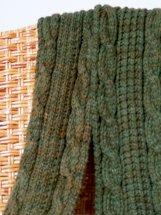 Pom-pom flowers
These were inspired by (ok, stolen from) from Jennifer's much sexier blog.

All pictures by Fred.